President Clinton Met with the Chinese Entrepreneurs in Guangzhou
Before the opening ceremony of "Global Summit of SME Leaders" on Nov.17, 2013, Bill Clinton, the 42nd President of the United States, met with the Chinese entrepreneurs at Imperial Springs International Convention Center Guangzhou.
The attending entrepreneurs included Mr. Zheng Yonggang, President of Shanghai Entrepreneur Association (Chairman of the board , Shanshan Group), Mr. Jin Zhe, President of Asia Packaging Center, Mr. Eddie Zhao, Executive Chairman of GASME in great China Region, Mr. Chen Puhai, President of Shanghai Caitu Network Technology Co., Ltd, Mr. Frank Cao, Secretary-General of GASME, Mr. Chen Zhong, President of Shanghai Silver Peak Group, Mr. Yan Ming, President of Inoherb Co., Ltd, Mr. Han Hongwei, President of Yushang Group Co., Ltd, Mr. Huang Hui, President of Shanghai Sanxiang (Group) Co., Ltd, Mr. Xie Yucheng, President of Shanghai Longcheng Group, Mr. Wu Jianhua, President of Shanghai Sanei Elevator Co., Ltd, Mr. Zhang Yufeng, President of Shanghai Junhe Group, Mr. Lai Chengmu, President of Guangzhou Guangxing Poultry Equipment Co., Ltd, Mr. Zhang Tianfeng, President of Hunan Huaming Science and Technology Co., Ltd, Mr. Guo Jinming, President of Sheng Hua Yuan International Financing Co., Ltd, Mr. Huang Jiawu, President of Guangzhou Houdy Group, Mr. Qiao Qiang, President of Zhongneng Daye (Beijing) International Investment Co., Ltd and etc. The above entrepreneurs are leaders of SMEs in China.
President Clinton pointed out that SMEs produce the largest growth of China¡¯s GDP and create the most job opportunities. It is undoubtedly that SMEs will play an even more crucial role. President Clinton also hopes to see smooth and fast development of the SMEs and more SME leaders.
On November 18th, Chinese President Xi Jinping met with President Clinton at the Great Hall of the People in Beijing. Xi Jinping expressed his cordial appreciation to President Clinton for his positive efforts in promoting the Sino-US relationship during his presidency, as well as the effective cooperation with China on poverty alleviation, charity, health and epidemic prevention, especially AIDs prevention and control, etc after he left office.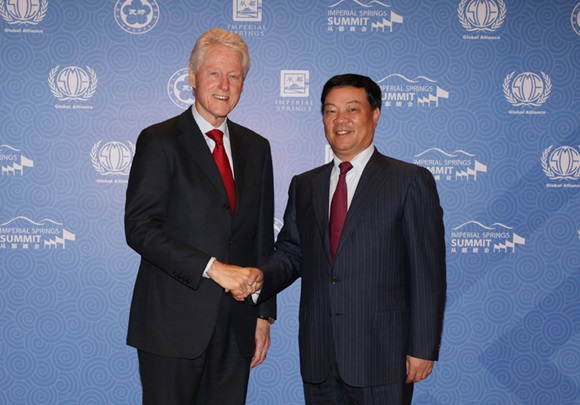 Mr. Zheng Yonggang, President of Shanghai Entrepreneur Association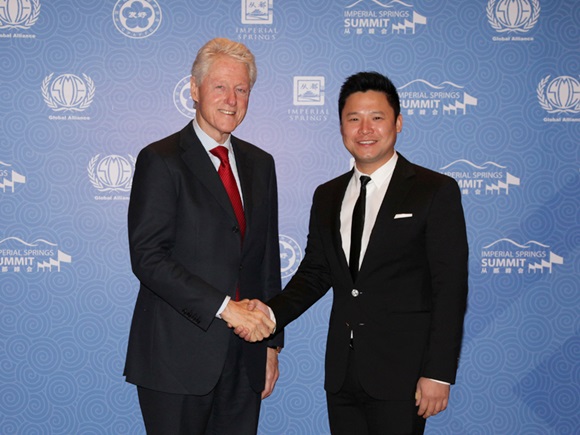 Mr. Jin Zhe, President of Asia Packaging Center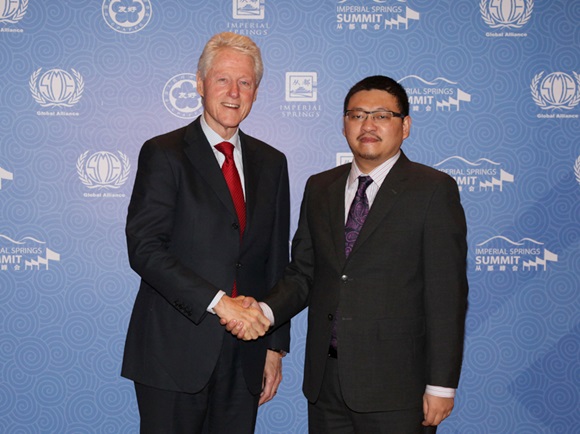 Mr. Chen Puhai, President of Shanghai Caitu Network Technology Co., Ltd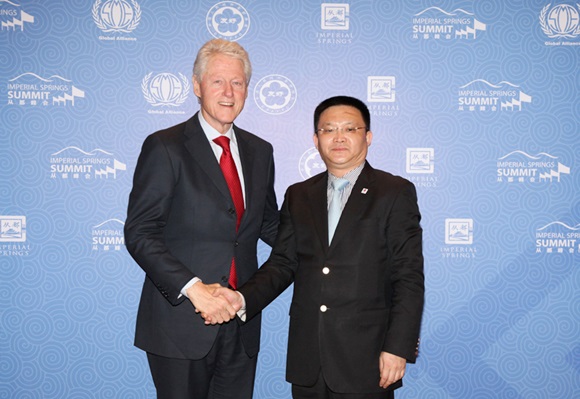 Mr. Eddie Zhao, Executive Chairman of GASME in great China Region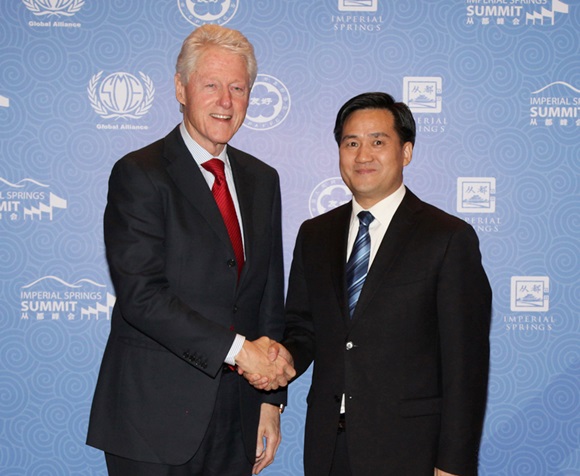 Mr. Frank Cao, Secretary-General of GASME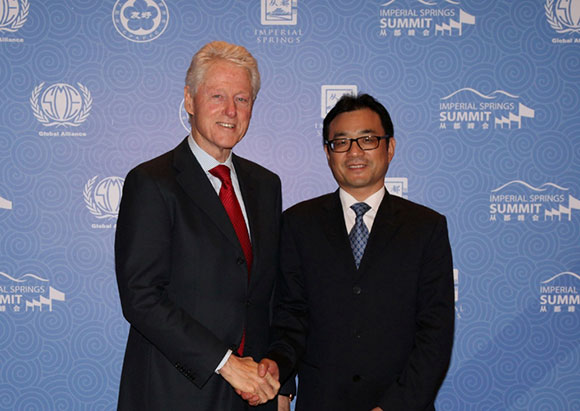 Mr. Yan Ming, President of Inoherb Co., Ltd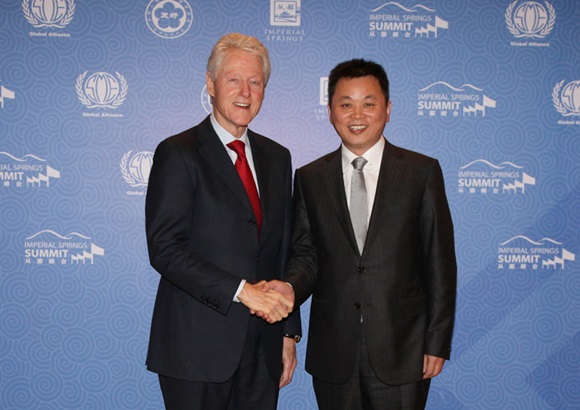 Mr. Han Hongwei, President of Yushang Group Co., Ltd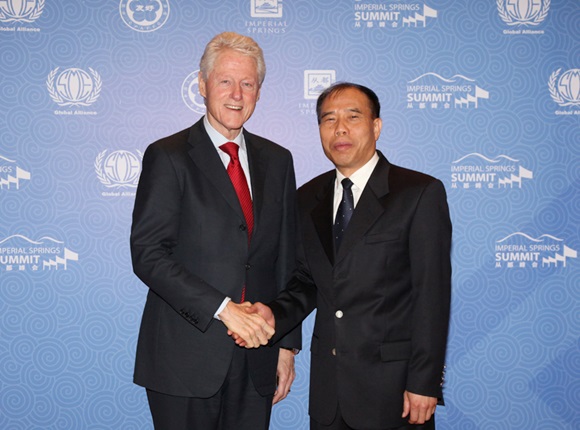 Mr. Huang Hui, President of Shanghai Sanxiang (Group) Co., Ltd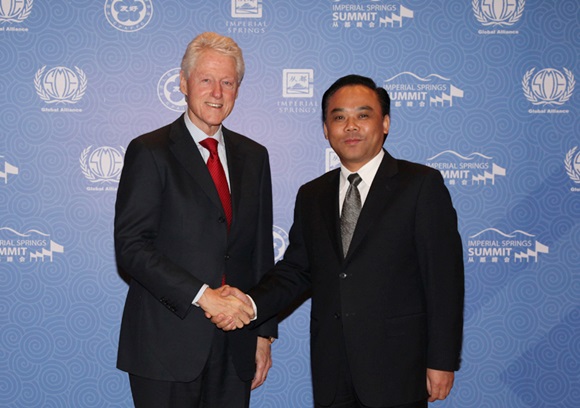 Mr. Xie Yucheng, President of Shanghai Longcheng Group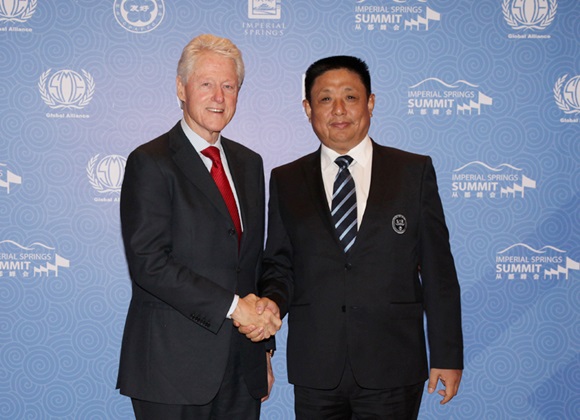 Mr. Wu Jianhua, President of Shanghai Sanei Elevator Co., Ltd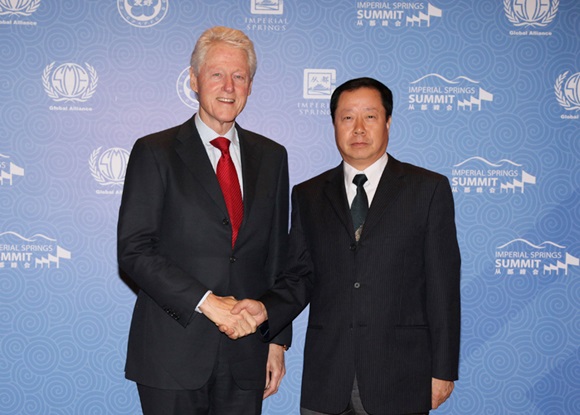 Mr. Zhang Yufeng, President of Shanghai Junhe Group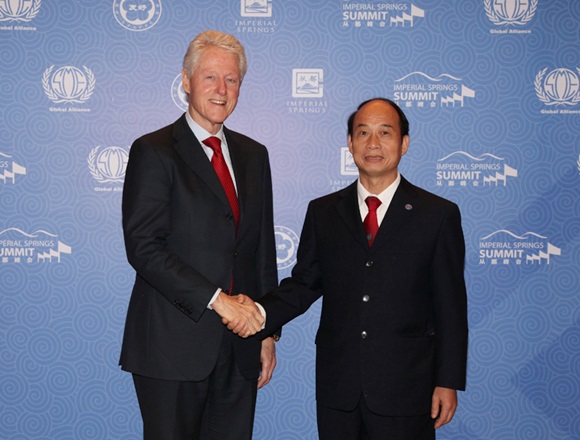 Mr. Lai Chengmu, President of Guangzhou Guangxing Poultry Equipment Co., Ltd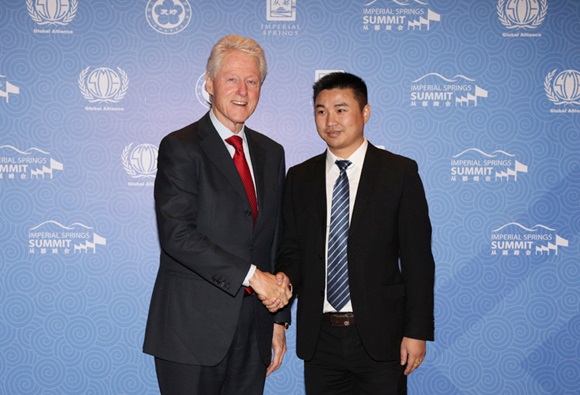 Mr. Zhang Tianfeng, President of Hunan Huaming Science and Technology Co., Ltd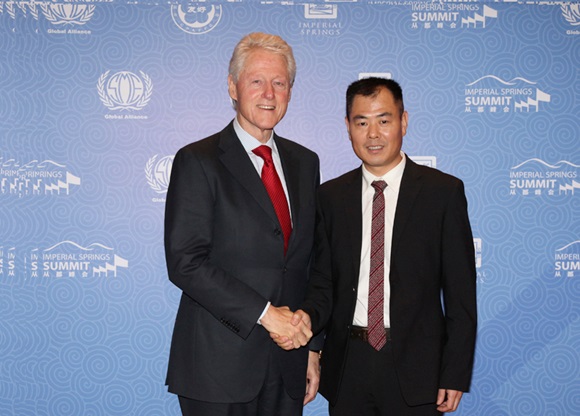 Mr. Guo Jinming, President of Sheng Hua Yuan International Financing Co., Ltd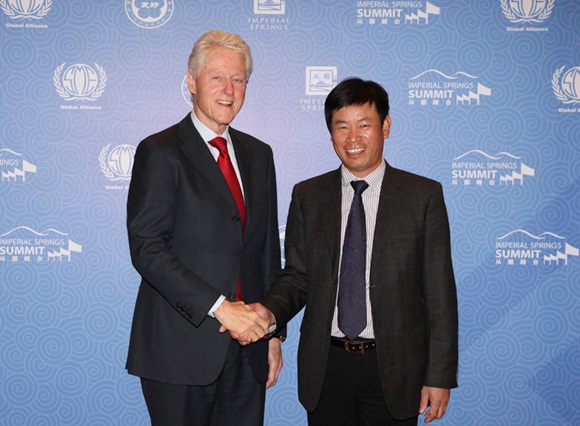 Mr. Huang Jiawu, President of Guangzhou Houdy Group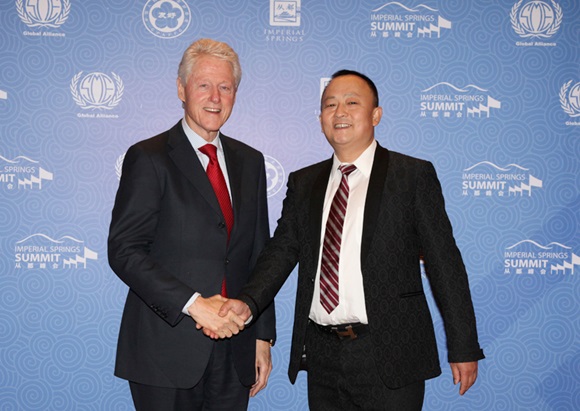 Mr. Qiao Qiang, President of Zhongneng Daye (Beijing) International Investment Co., Ltd