Secretary-General of GASME Frank Cao and around 40 entrepreneurs attended the Cocktail Reception hosted by Governor Terry McAuliffe
On the night of July 12th, Mr. Terry McAuliffe, the Governor of Virginia, hosted a cocktail reception at the JW Marriott Hotel at Shanghai Tomorrow Square. Mr. Frank Cao, the Secretary-General of GASME and 40 entrepreneurs attended the reception at the invitation of the governor.
This was Mr. McAuliffe's first visit to China as the governor of Virginia. During the reception, he announced that a private Chinese paper-making company – Shandong Tranlin Group has initiated a 5-year plan of an investment of 2 billion USD for the establishment of factories in Virginia. This marks the largest Chinese private investment to date, which will create more than 2,000 jobs for Virginia.
Mr. McAuliffe mentioned in his speech that the Virginia in economic growth, and has been rated as the best destination for business by Forbes and CNBC for consecutive years. Virginia also features a high-quality education system, both in compulsory education and public universities, ensuring a supply of high-caliber labor force. In addition, Virginia also has low taxes. So far, there are over 800 foreign companies from 45 countries, including China, doing business in Virginia.
Mr. McAuliffe networked with the attending Chinese entrepreneurs and took a group photo to mark this occasion.
After the cocktail reception, GASME and Qiguan (Shanghai) International Trade Co., Ltd held a business banquet for the attending entrepreneurs. In his speech, Mr Cao stated that through previous years of strong growth in the US by Chinese direct investment, 2013 marked a new record investment in the US of 14 billion USD. Private firms are now dominating capital inflows, accounting for more than 90% of transactions and more than 70% of total transaction value. Over 100 Chinese companies were on the list of the recently released Fortune 500, making it quite promising that China overtake Japan, Germany and UK to become the country with the largest investment value in the US. With the cooperation being the megatrend, President Xi Jinping pointed out at the Six Round of U.S.-China Strategic and Economic Dialogue that the cooperation between the two countries is a great cause for the two peoples and the world as well. U.S. President Barack Obama also made a statement that the bilateral relationship shall be defined by cooperation while shelving differences. In order to create the express channels of investment in the US, GASME plans to organize the "Investment Information Event initiated by Mr. Governor", which is expected to produce a list of 30 large and medium-sized Chinese enterprises that would have face-to-face exchanges with the governor on investment. Mr. Cao concluded that Bill Gates once said every success shall be achieved based on the total efforts from 100 persons instead of doing it on one's own. GASME will strive to give the most support to every entrepreneur for his pursuit of globalization.
Mr. Jerry Peng, President & CEO of Shandong Tralin Group shared with the attendees his experience and opinions on the investment in Virginia. Ms. Zhu Xiaoying, General Manager of Qiguan (Shanghai) International Trading Co., Ltd made a remark at the business banquet and expressed her warm thanks for all the entrepreneurs present there.
Other ranking officials with the governor include: Mr. Maurice Jones, Secretary of Commerce and Trade of Virginia, Mr. Todd Haymore, Secretary of Agriculture and Forestry of Virginia and Mr. Martin Briley, President & CEO of Virginia Economic Development Partnership, etc.
The members of the GASME China Council include: Mr. Zhou Dewen, China Vice Chairman of GASME (Chairman of Wenzhou SMEs Association), Mr. Sun Guofei, Chinese Lead Entrepreneur of GASME in Engineering Equipment Industry (General Manager of Shaoxing Jinggong Machinery and Electric Co., Ltd), Mr. Fu Chaoliang, Chinese Lead Entrepreneur of GASME in Starch Industry (President of Zhejiang Yizhi Starch Co., Ltd), Mr. Hua Shengrong, Chinese Lead Entrepreneur in Rubber Product Industry (President of Shanghai Jun Yan Fa Industry Co., Ltd) and Mr. Shen Guoliang, Chinese Lead Entrepreneur of GASME in Lighter Industry (President of Cixi Zhangzhongfa Lighter Co., Ltd), etc.
The business banquet was held with the sponsorship French merchant – Datai (Shanghai) International Trade Co., Ltd.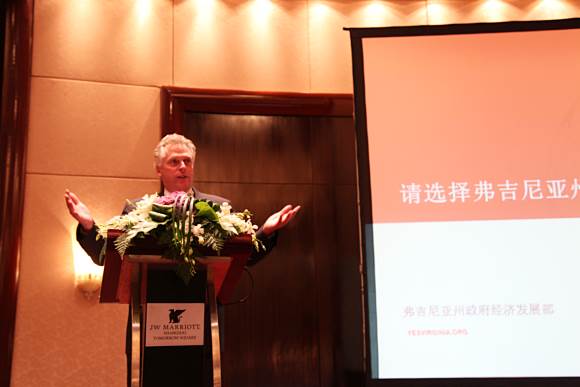 The Governor Terry McAuliffe is delivering a speech at the reception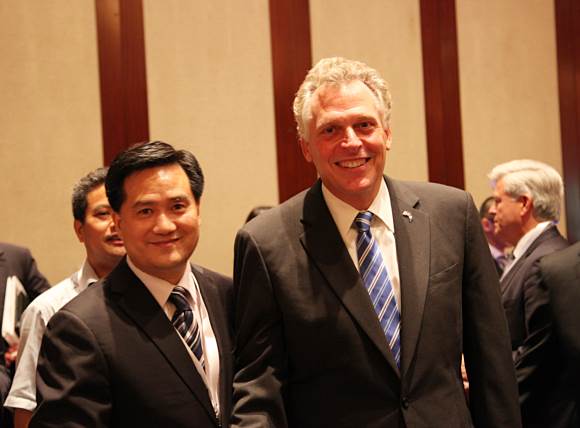 Mr. Frank Cao, Secretary-General of GASME and the Governor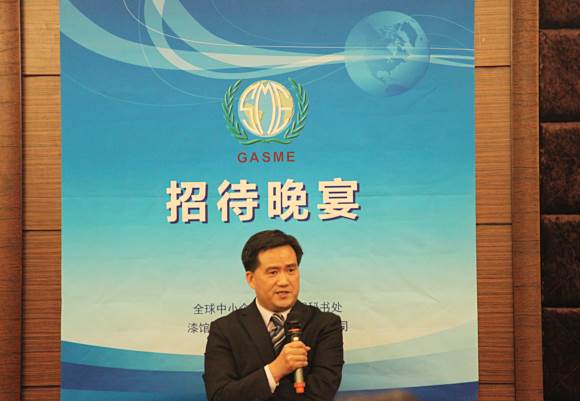 Mr. Cao is making a speech at the business banquet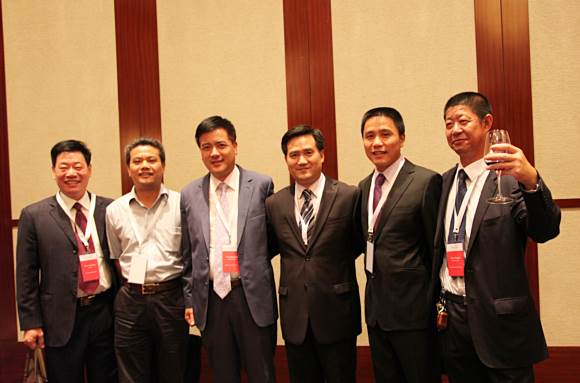 Mr. Cao and the Chinese Lead Entrepreneurs of GASME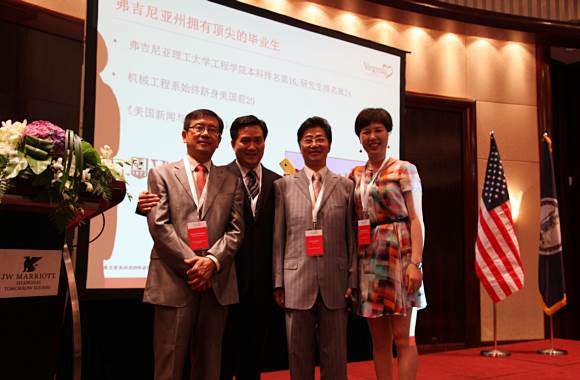 Mr. Cao and the attending guests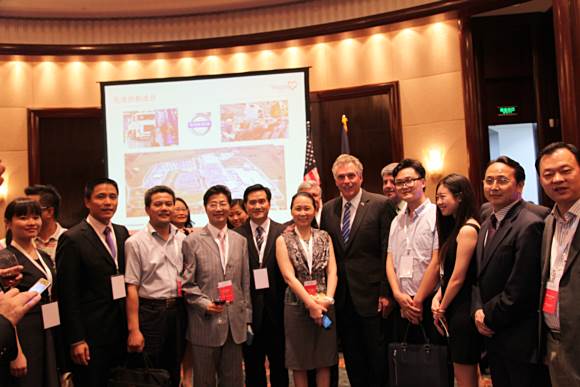 Mr. Governor and the attending entrepreneurs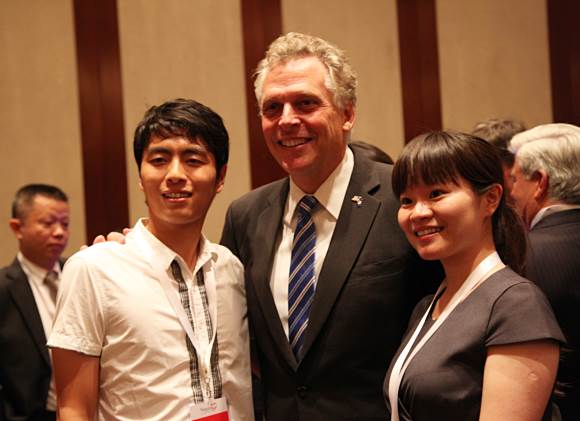 Mr. Governor and the attending entrepreneurs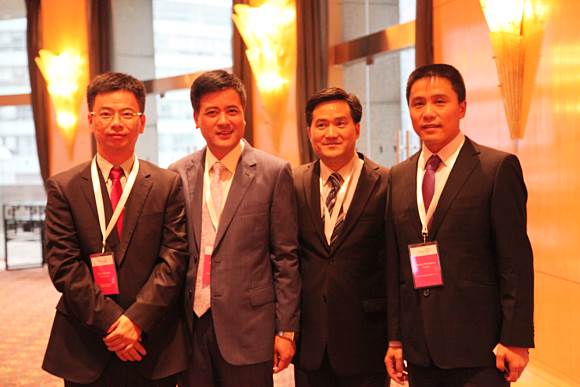 The attending entrepreneurs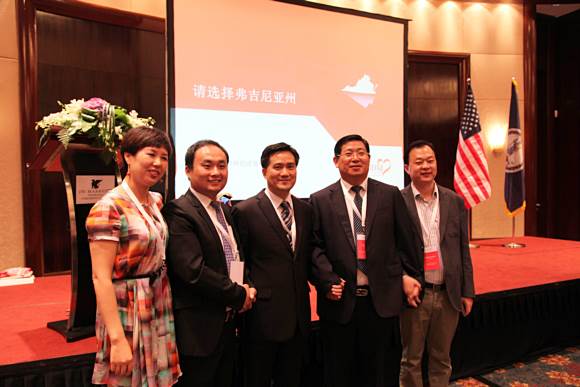 The attending entrepreneurs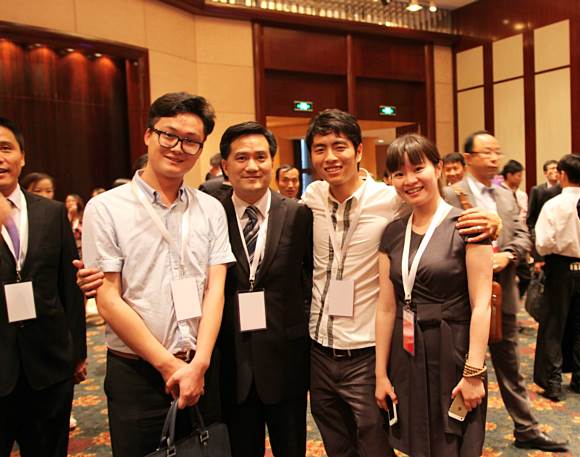 The attending entrepreneurs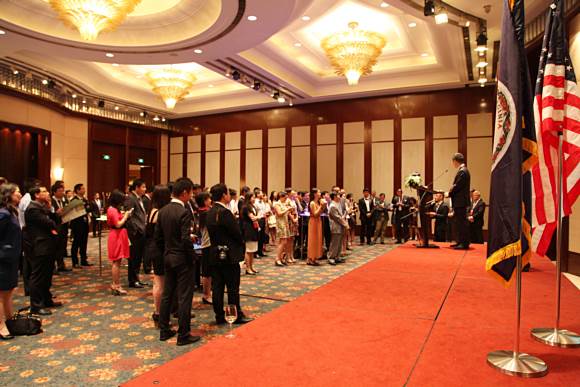 The Cocktail Reception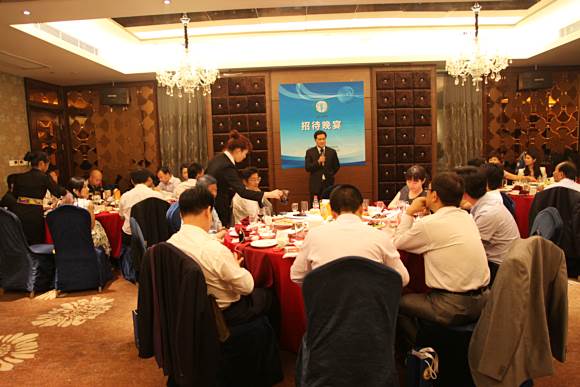 The Business Banquet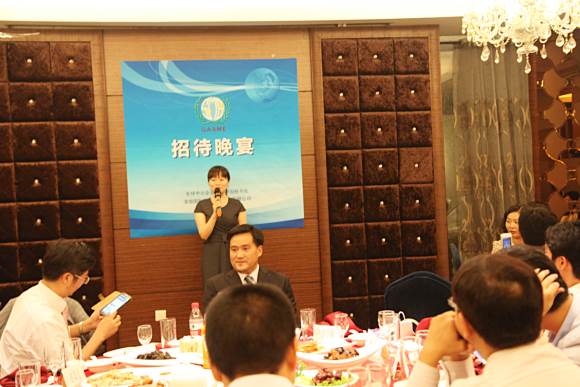 The Business Banquet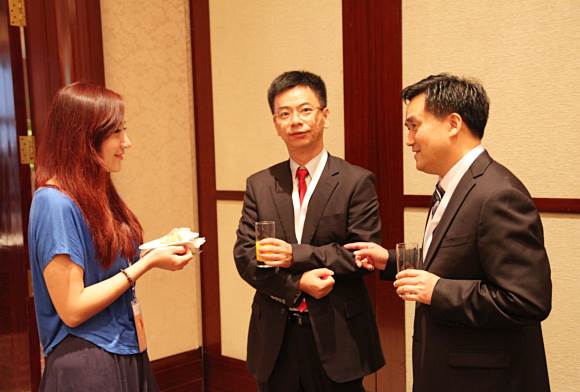 The attending entrepreneurs are networking with each other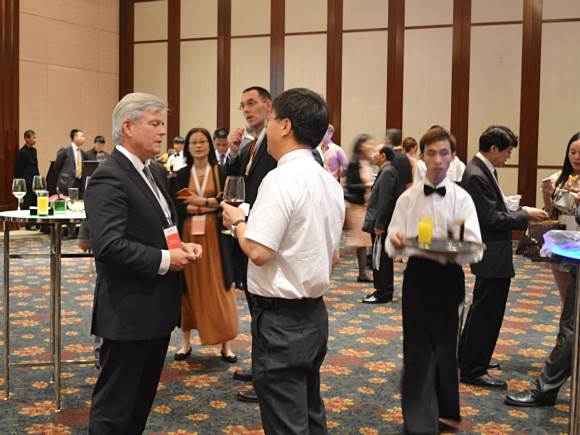 The Cocktail Reception