The Second Global Social Entrepreneurs Forum Held in Beijing
Hosted by the US-China Exchange Association (USCEA), Global Alliance of SMEs (GASME), Beijing Huaxia Management College and Shihua Zhiye Investment Group, the Second Global Social Entrepreneurs Forum was held in Beijing Yanqi Lake International Convention & Exhibition Center from September 9th to 11th, 2016. World leaders, entrepreneurs and senior executives from different industries, representatives of NGOs and celebrities in cultural media gathered here to discuss the missions, opportunities as well as challenges of SMEs, so as to make greater contributions to the world economy.
The theme of this forum is: Take on the mission, and build a harmonious society.
Special guests to the forum include: Mr. Gordon Brown, former Prime Minister of the United Kingdom, Mr. Christian Wulff, Global Chairman of GASME and former President of Germany, Mr. Huang Mengfu, Vice Chairman of the 11th National Committee of the Chinese People's Political Consultative Conference (CPPCC) and Honorary Chairman of Federation of Industry and Commerce, Mr. Jim Rogers, World-known Investor, Mr. Steve Wozniak, Co-founder of Apple Inc, Mr. John Gray, World-known Relationship Expert, Mr. Qian Daqun, Former President & CEO of Greater China of IBM, Mr. Cao Dewang, President of Fuyao Group, Mr. Jiang Xipei, Board Chairman of Far East Holding Group, Ms. Xiahua, President of Eve Fashion Garments and Ms. Yu Dan, Famous Scholars in Chinese Cultural Studies.
As globalization deepens and fuelled by "Internet+", China's economic development is becoming increasingly complicated. New variables and business activities are rapidly emerging, rewriting the pattern of the business ecology and economy. Thus, this forum is held to appeal all the participants to take on their social and environmental responsibilities.
Mr. Gordon Brown pointed out that the wisdom of entrepreneurs was needed to address social problems. He predicted that economic coordination would be particularly important in the next 10 to 20 years, among which monetary and fiscal coordination would become two necessary factors in the management of national economy. China was playing an increasingly important role in the international economic coordination and Chinese enterprises were also taking on a different role. To cope with social problems, what was needed included not only assistance from government, philanthropists, but also helps from entrepreneurs. Hopefully, their wisdom could be employed to eliminate poverty and improve health and education.
Mr. Christian Wulff emphasized that the spirit of craftsman was a prerequisite for enterprise transformation. For example, German factories would never be satisfied if cars generated noises at a speed of 200 km/h or over. Noise would be tolerated, no matter how high the speed would be. Thus, German engineers would study day and night to find out the solution. Thus, German-made cars would make no noise even if they were beyond 200 km/h, ensuring the leading position of Porsche, BMW, Mercedes-Benz and Audi in the world. At present, China's manufacturing industry was facing severe challenges. The spirit of craftsman was clearly an essential factor in the transformation of China's enterprises.
Mr. Steve Wozniak pointed out that young people assumed the most important role in the world. Their ideas could make the world better. However, brilliant idea would not necessarily make profits. This was the risk that we should take to most enjoy our life. Speaking of Steve Jobs, Wozniak said they both enjoyed playing tricks on others. Steve Jobs liked electronics. They often worked together to design different gadgets. He pointed out that we must think for ourselves first at a very young age.
Mr. Cao Dewang believed that a good social entrepreneur should do business in a down-to-earth way and never forget why he started the business at the very beginning. Meanwhile, he needed to respect the ecological environment and abide by laws and regulations. He should never hesitate to shoulder the responsibility of making our country stronger.
Ms. Xia Hua pointed out a common concern of how to obtain financial support in the most difficult situations. As a matter of fact, entrepreneurs would choose to spend their money in a more careful way. If you could solve real problems of consumers and entrepreneurs, then you proved yourself a valuable company worth investing.
Mr. Gordon Brown and Mr. Christian Wulff visited Beijing Huaxia Management College on September 9th and 11th, 2016.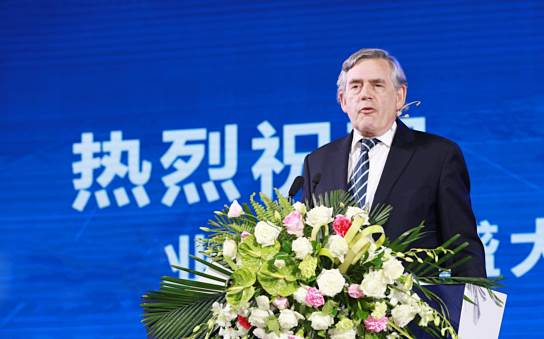 Mr.Brown delivered the keynote speech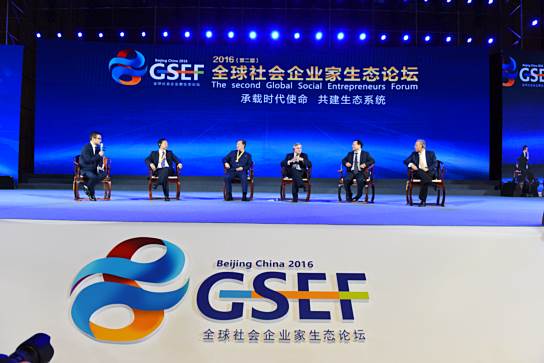 Mr.Brown dialogued with Chinese entrepreneurs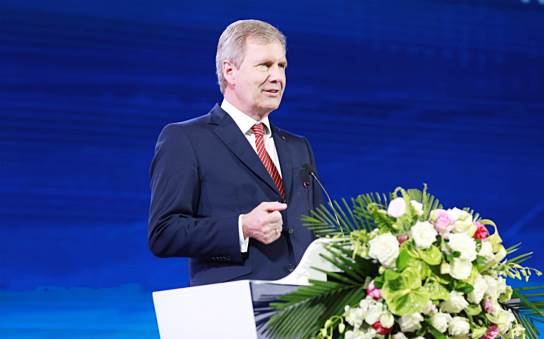 Mr.Wulff delivered the keynote speech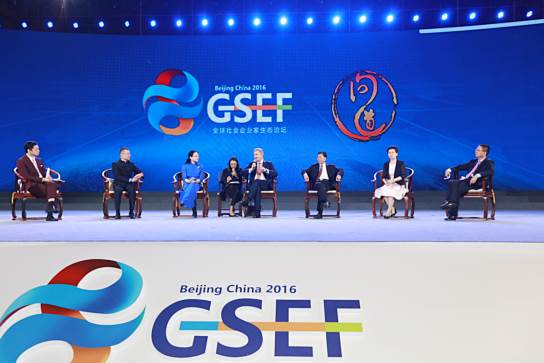 Mr.Wulff dialogued with Chinese entrepreneurs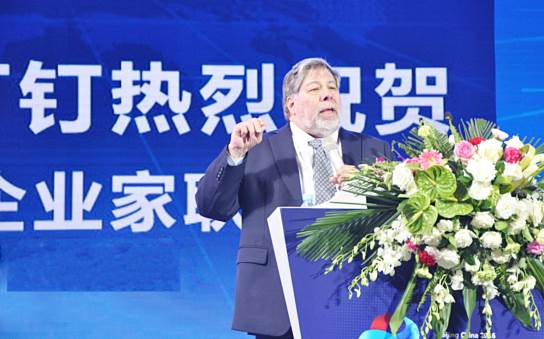 Mr.Wozniak delivered the keynote speech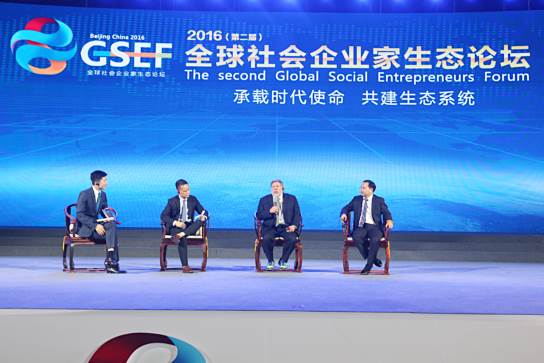 Mr.Wozniak dialogued with Chinese entrepreneurs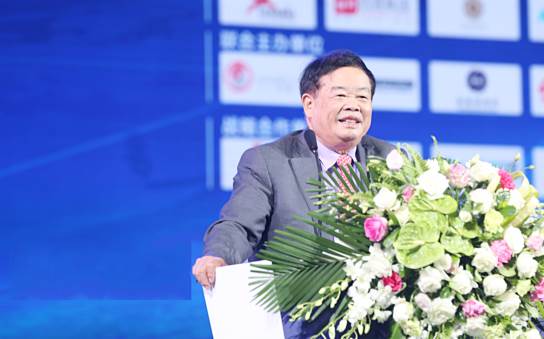 Mr.Cao Dewang delivered the keynote speech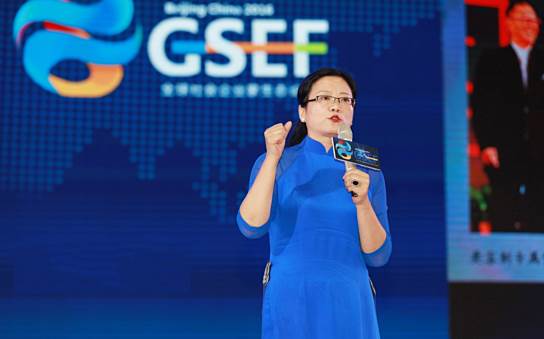 Ms.Xia Hua delivered the keynote speech


Venue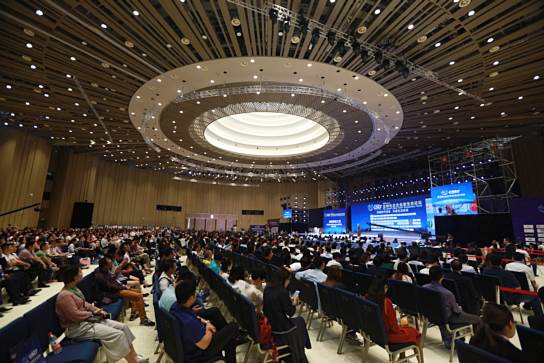 Venue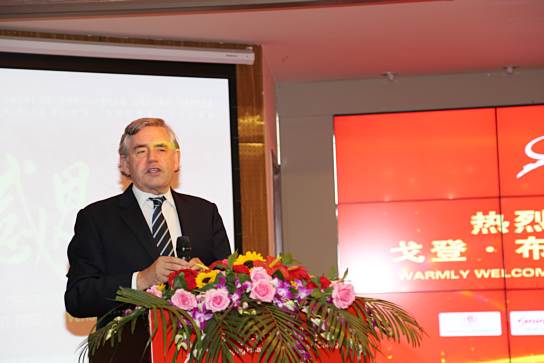 Mr.Brown visited Beijing Huaxia Management College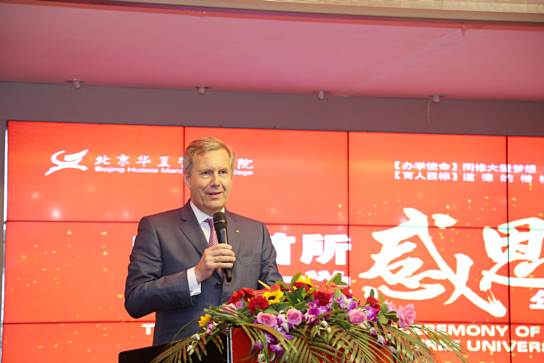 Mr.Wulff visited Beijing Huaxia Management College